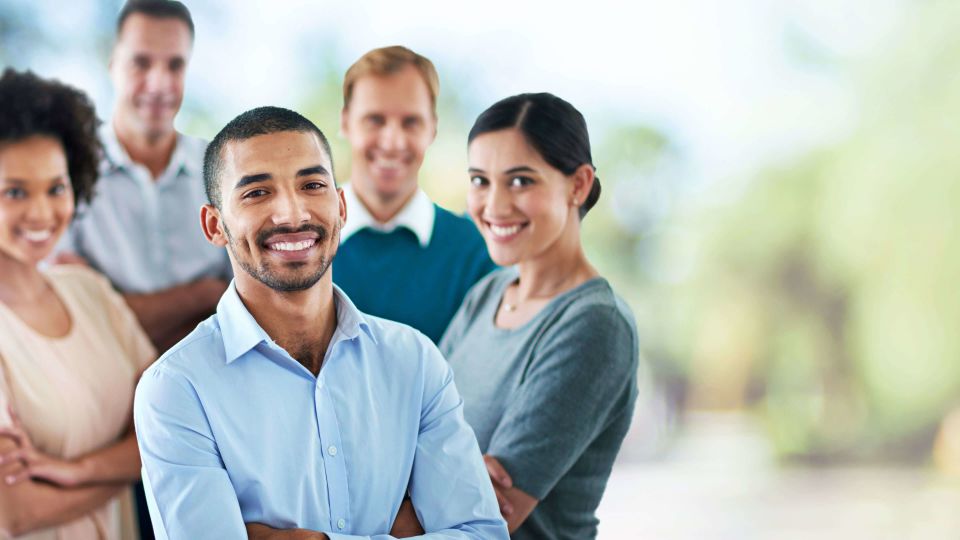 Ready to get started?
Schedule In-Person Appointment

Prefer to do it yourself? Use our convenient scheduler to book an appointment that fits your needs.

Call Now

Call 931-648-4158 to book your appointment and ask any questions you may have.

Featured Services
Implants
Dental implants provide a comfortable, permanent solution to lost teeth. The dental replacements are attached to titanium posts that actually fuse to your jawbone and become natural anchors, so your new teeth will remain securely in place without the need for messy adhesives. A fully restored smile is as healthy as it is beautiful by promoting bone growth and reducing the risk of receding gums.
More information
Emergency Dental Care
Dental emergencies usually occur swiftly, without warning, and can be extremely painful. Regardless of whether or not you are a regular patient with us here at Armed Forces Dental Center, if you are in the Clarksville, Tennessee area and have experienced a dental emergency, call us at 931-648-4158 to schedule the treatment you need during our regular business hours.
More information
Cosmetic Dentistry
Our team uses the most advanced cosmetic dentistry techniques to improve the aesthetic quality of your teeth and create a beautiful smile you'll love and can proudly show off. Whether you need dental implants or teeth whitening, our goal is to make sure every patient leaves our office with a smile that looks as good as it feels.
More information
About Us
Nosotras hablamos español!
Chúng tôi nói tiếng Việt!
We are Your Dental Team at Armed Forces Dental Center
Welcome to Armed Forces Dental Center of Clarksville, Tennessee! We are dedicated to providing the Clarksville area with the highest quality of dental services for all your oral health needs. We understand that visiting the dentist can be stressful, so we have designed our facility and procedures with your comfort and ease in mind. We strive to make sure everyone at Armed Forces Dental Center, from our front office staff to our hygienists and dentists, makes sure that your dental treatment is as effective, affordable, and pleasant as possible.
At Armed Forces Dental Center, we want you and your family to feel good about going to the dentist. By working with you to understand your unique situation, we are able to help you achieve your health and appearance goals. This patient-centered approach ensures the positive experience and the results that will help you enjoy the benefits of good dental health.
Central to our mission of patient-centered dentistry is your care and comfort. You will see evidence of this mission the moment you walk into our office. Further evidence of our commitment is our investment into lifetime learning, patient-centered technology, and patient comfort features. However, we are most proud of the group of professionals that we have assembled and their individual commitment to your well-being.
We invite you to look around our site and to see the benefits of being part of the Armed Forces Dental Center, patient family. We know that the first step towards a healthy and beautiful smile begins with selecting a dentist you can rely upon.
Our Philosophy at Armed Forces Dental Center
We firmly believe that your oral health directly affects your overall health and we are equipped with state-of-the-art equipment and the most up to date training to provide your dental care. If you have questions about the dental treatment that is right for you, our staff would be happy to provide you with the information you need. Call Armed Forces Dental Center today at 931-648-4158 and learn more about how you can get the smile you've always wanted.
Our Team
Your smile is in good hands! The dentists, hygienists, and technicians here at Armed Forces Dental Center have the education and experience to meet all your oral health needs. We are dedicated to maintaining the highest quality of dental care through on-going training and continuing education in the latest techniques and equipment.
Our Atmosphere
At Armed Forces Dental Center, we designed our office with our patients in mind. We combine a calm atmosphere with the latest technology and have created a place where patients in Clarksville, Tennessee receive the level of dental care they need and deserve. The moment you walk in our front door, our team will make you feel comfortable, secure, and well cared for. We understand that many people feel anxious about visiting the dentist, but you can be assured that your comfort is our top priority.
Dental Services at Armed Forces Dental Center
Orthodontic Services
You may be unhappy about the spacing or misalignment of your teeth, but perhaps you would like to know more about the options available. We encourage you to call us at 931-648-4158 and talk to our friendly, highly trained staff about our corrective dental procedures such as Invisalign® clear aligners. Our team will work with you to determine what method works best for your lifestyle and dental needs. Invisalign treatment is a wonderful option for working adults because it produces similar results to traditional metal braces, but utilizes a series of custom-made, clear aligners that are virtually invisible. They are also removable, making them an excellent choice for those who prefer versatility. You are able to maintain your professional appearance and enjoy the dramatic improvement of properly aligned teeth without feeling self-conscious. Make Armed Forces Dental Center your home for Invisalign aligners in Clarksville!
Restorative Dentistry
Regardless of how meticulous you are about your oral health care, problems can always occur. Whether the cause is physical trauma or untreated decay, our team here at Armed Forces Dental Center will work with you to find the dental treatment option that is perfectly suited to your individual oral health needs.
We want you to be well informed about your dental treatment options so that you will be satisfied with your care. Armed Forces Dental Center is dedicated to providing the people of Clarksville, Tennessee with dental services that are effective, affordable, and convenient.
Professional Teeth Cleaning
We recommend that you visit us at least twice a year for a regular check-up and professional teeth cleaning. A professional cleaning will remove plaque and tartar that brushing and flossing at home just can't handle. Professionally eliminating this build-up of plaque and tartar helps to prevent bad breath, tooth decay, and periodontal disease. The best dental care we can provide for our patients is preventative care. Regular check-ups and professional teeth cleaning prevent small problems from becoming more complex and difficult to treat.
Innovative Dental Care Technology
Here at Armed Forces Dental Center, we utilize the most advanced, up-to-date technology in order to diagnose and treat dental problems with the highest level of accuracy and effectiveness. You no longer have to deal with traditional, time-consuming dental x-rays. Instead, at Armed Forces Dental Center we use non-invasive, painless equipment to instantly produce high-resolution dental images that allow our dentist to identify problems such as tooth decay, worn enamel, gum disease, or micro-fractures that would normally remain undetectable and untreated.
Make Your Appointment Today at Armed Forces Dental Center
Start on your way to a better smile by calling 931-648-4158 today for an appointment. We're also happy to answer any questions you may have – our team at Armed Forces Dental Center in Clarksville, Tennessee is here to make your dental experience pleasant, affordable, and beautifully effective.
across the road from Fort Campbell Credit Union